Elder Care nursing service in Coimbatore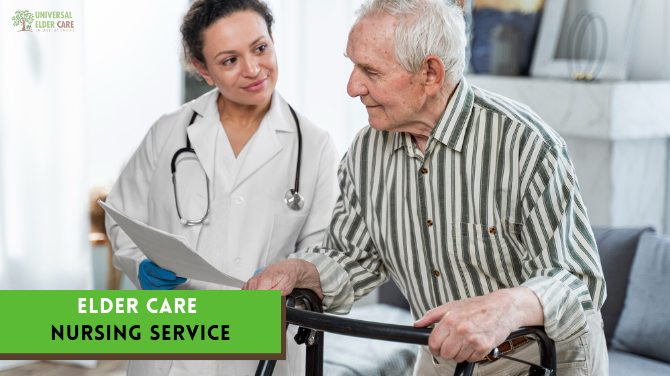 Elder care nursing services in Coimbatore provide skilled and compassionate care for senior citizens who need medical and non-medical assistance with their daily living activities. These services can be provided in the comfort of the senior's own home, allowing them to maintain their independence and dignity.
Here are some key things to consider when looking for elder care nursing services in Coimbatore:
Skilled Nursing Care: Elder care nursing services should provide skilled nursing care, including wound care, medication management, and assistance with medical equipment such as oxygen machines or feeding tubes.

Personalized Care: Every senior has unique needs, so it is essential to find a nursing service that can provide personalized care. This may involve developing an individualized care plan that takes into account the person's medical history, current condition, and personal preferences.

Trained Staff: Caregivers and nursing staff should have specialized training in caring for senior citizens, including knowledge of common age-related health conditions and medications.

Non-Medical Support: Elder care nursing services should also provide non-medical support, such as assistance with activities of daily living, meal preparation, and transportation.

Communication: Communication is crucial in elder care nursing services. Look for a service that prioritizes communication with family members and caregivers and has systems in place to keep everyone informed of any changes in the senior's condition.

Safety and Security: Elder care nursing services should have safety features such as background checks for staff, emergency call systems, and secure storage for medications.

Support Services: Caring for an aging loved one can be challenging and stressful. Look for a nursing service that provides support services for family members, such as counseling, education, and respite care.
Elder care nursing services in Coimbatore offer a comprehensive and compassionate approach to senior care. By choosing a service that provides skilled nursing care, personalized care, trained staff, non-medical support, communication, safety and security, and support services, you can ensure that your loved one receives the best possible care.